THE VIRTUAL JOB FAIR
CHECK OUT THESE GREAT OPPORTUNITIES!

NOW HIRING
FULL TIME RADIO SALES ACCOUNT EXECUTIVES
Sales experience beneficial, but will train a motivated candidate.
Please email Nichole Romano HERE for inquiries, and a detailed job description.

Are you a carpenter or craftsman ready for a change? Join a great company with a solid reputation, strong core values, and is a 100% employee-owned ESOP. Carpenters can expect full-time, year-round work, competitive salary, benefits package, 401(k), and more.
Email april@wdbrownell.com or click HERE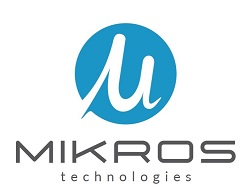 Are you interested in a career in advanced manufacturing
building the high tech products shaping our future?
Email careers@mikros.net or click HERE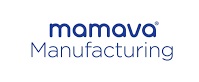 Mamava Manufacturing IN SPRINGFIELD  is hiring!
Mamava designs solutions for breastfeeding on the go and their lactation pods are made right here in Springfield, Vermont!. Mamava's Starting rate is $20+/hr. This is an opportunity to work for a rapidly growing business! Come be a part of a great team.  They are hiring Solid Surface Production, Inspection and Packaging Technician and Factory Technician in the Springfield manufacturing facility. They are hiring Full-time with competitive health benefits. 4 weeks' paid time off plus holidays.
Please send resumes to jobs@mamava.com or call 802-347-2111.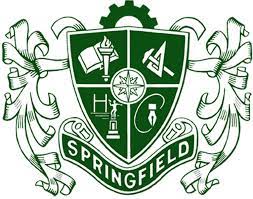 COME BE A PART OF ONE OF THE BEST SMALL COMMUNITIES IN VERMONT!  THE SPRINGFIELD SCHOOL DISTRICT IS HIRING!
IF YOU ARE LOOKING FOR A CAREER THAT'S MEANINGFUL, WITH FAMILY FRIENDLY HOURS, COMPETITIVE WAGES AND EXCELLENT BENEFITS THEN REACH OUT TO THE SPRINGFIELD SCHOOL DISTRICT TODAY. THEY ARE HIRING TEACHERS, SCHOOL NURSES, A SPEECH PATHOLOGIST, SPECIAL EDUCATION TEACHERS, COTA, INSTRUCTIONAL PARAEDUCATORS, AN OCCUPATIONAL THERAPIST, SUBSTITUTES AND CUSTODIAL STAFF.
CLICK HERE TO APPLY TODAY! A REWARDING CAREER BEGINS TODAY IN SPRINGFIELD VERMONT!

THE VA SEEKS CLINIC SCHEDULERS WITH ONE YEAR OF MEDICAL TERMINOLOGY EXPERIENCE PREFERRED, AND THERE ARE MULTIPLE POSITIONS AVAILABLE. YOU WILL RECEIVE PAID VACATION, QUALIFY FOR A GENEROUS FEDERAL BENEFITS PROGRAM, TRANSIT BENEFITS.
CLICK HERE FOR MORE INFO ON CAREERS AT VA MEDICAL CENTER

GROWTH, OPPORTUNITY, STABILITY, ADVANCEMENT. LAVALLEY BUILDING SUPPLY, THE AREA'S LARGEST FAMILY-OWNED HOME CENTER IS HIRING IN WEST LEBANON. YOU'LL ENJOY A FAST-PACED WORKING ENVIRONMENT, EARN COMPETITIVE COMPENSATION AND WORK FOR A COMPANY THAT BELIEVES IN IT'S PEOPLE.  AVAILABLE JOBS INCLUDE KITCHEN AND BATH SALES AND DESIGN, MILLWORK SALES, FLOORING SALES, AND CASHIER AND COUNTER POSITIONS. IF YOU CAN OFFER EXCEPTIONAL CUSTOMER SERVICE, LAVALLEYS WANTS TO TALK TO YOU. BE PART OF A BIGGER TEAM AT LAVALLEY BUILDING SUPPLY.
APPLY IN PERSON OR ONLINE HERE FOR THESE POSITIONS OR FOR OPENINGS AT ANY OF THEIR STORES.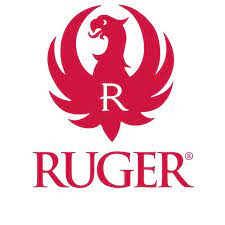 Ruger Firearms is now hiring for full time and flexible shift Production Associate positions at their Newport facility! Come talk to them and see if Ruger is the right fit for you. Full time and flexible shifts available. Flexible shifts can select the schedule that works best for you. Perks of a career at Ruger include strong benefits, competitive wages, employee discounts of up to 50%, and a quarterly profit sharing program that awards associates with extra days of pay.
Click HERE or text Ruger Jobs to 52345 to learn more and apply to join our Newport team today!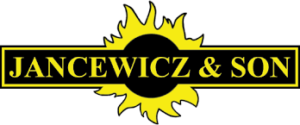 Now Hiring. Be part of a great team. Click HERE for more info!

Open positions include:
Staff Accountant – Coordinator of Online Student Life Programming – Resident Dean – CFO – Asst. Dir. Of Human Resources – Academic Advisor – Certificate Program Coordinator – Bookstore Sales Associate – Campus Safety Officer – Shuttle Driver – Custodian – Maintenance Tech – Tele Counselor – Cross Country and Men's Basketball Coach – Senior Director of Counseling, Health & Wellness – Executive Assistant to the Vice President for Student Life
Click HERE for more info!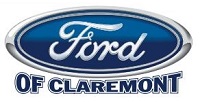 Sales Department:
Sales Professionals—no experience no problem! We will train the right candidates.
Service Department:
A and B level Service Technicians
Entry level technicians
NH State Inspection certification a plus!
We offer competitive pay, full health benefits (health, dental and vision) as well as company matched 401k plan.
Apply in person or call.
Ford of Claremont—155 Charlestown Road in Claremont 542-9800
CDJR of Claremont—5 River Rd in Claremont 543-0188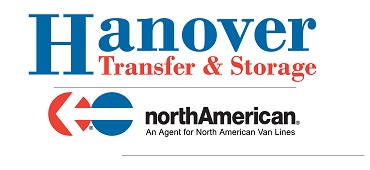 HIRING FULL TIME TODAY!
JUST OUT OF HIGH SCHOOL? COLLEGE? HAVE A CDL LICENSE? OR CURRENTLY WORKING IN THE MOVING INDUSTRY? HIRING TODAY FOR THE #1 LOCALLY OWNED MOVING AND STORAGE COMPANY IN THE CONNECTICUT RIVER VALLEY. YOU'LL LOVE THE FAMILY ENVIRONMENT AND DEDICATED TEAM! PLEASE VISIT OUR BENNING STREET FACILITY. EASY ACCESS OFF EXIT 20 OF I 89 WEST LEBANON
LOOK FOR OUR TRUCKS BEHIND THE SHAWS PLAZA. OR CALL FOR AN APPOINTMENT…603-643-3103.
-MUST HAVE A LEAN DRIVING RECORD
-ABLE TO LIFT A MINIMUM OF 50 POUNDS.
POSITIONS ARE FULL TIME WITH FULL BENEFITS.
REVIEWS AFTER 90 DAYS.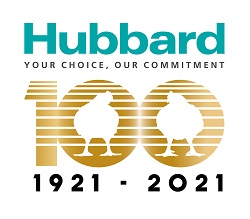 Hubbard Breeders has the following openings: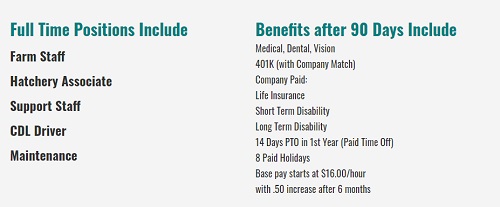 Click HERE for more info and to apply!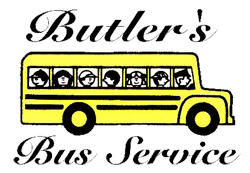 Butler's Bus Service in White River. If you love kids, and love keeping them safe. Butlers is taking driver applications for full and part-time drivers online at Butler's Bus.com,
or drop by their offices on Pine Street in White River Equal opportunity employer.

Attention Job Seekers! Hypertherm is hiring! Consistently rated one of the best places to work in New Hampshire, Hypertherm is 100 percent employee owned and has a 50-year history of no layoffs and real job security. And as an essential business, Hypertherm, is taking every precaution to keep its associates safe. Click HERE to apply now ,
or learn more in their virtual info sessions. Hypertherm is an equal opportunity employer.

Valley Concrete & Construction is looking for a competent Construction Foreman for our Bernardston Massachusetts location.   Bring your leadership skills and experience to our team!  As construction foreman you should have a solid background in the field. Valley Concrete offers thirty dollars plus per hour as well as health and dental, paid sick, vacation and holidays.  disability, life and accident insurance too as well as 401k.
Click HERE to apply. Call or stop by 546 Northfield Road in Bernardston.